Revolution InstaGLO®

R180 Toaster

$349.95

Say goodbye to slow and dry. Say hello to delicious bagels, English muffins, toast, waffles, pastries, sandwiches and quesadillas.
Say goodbye to slow and dry. Say hello to delicious bagels, English muffins, toast, waffles, pastries, sandwiches and quesadillas.
InstaGLO® heating system reaches full heat in seconds, searing the bread without drying it, so it's crispy on the outside, yet soft and delicious on the inside.
Select from 6 bread types, fresh / frozen / reheat, and 7 brownness levels in

 

3 easy taps, for the perfect level of toastyness. No double toasting needed.
Now featuring Panini Mode. Make melty, crispy paninis, grilled cheeses and quesadillas in your toaster with the Panini Press accessory (sold separately). Easy to wipe clean, dishwasher safe and storable in a drawer. No more messy pans, griddles and spatulas!
2-slice brushed stainless steel toaster
Exclusive ultra fast and efficient InstaGLO® Heating System
5 food settings (bread, English muffin, bagel, waffle, toaster pastry)
3 toasting modes (fresh, frozen, reheat)
7 toasting shades
Adjustable screen brightness and chime volume
Auto lift and lower
Countdown timer and happy finishing chime
Easy-click, removable crumb tray
"Time to clean" crumb tray reminder
Analog or digital clock sleep screen
Smart toasting algorithm with temperature sensor and real-time adjustments
Product Dimensions: 11.6" L x 6.1" W x 8.4"
Weight: 6.4 lbs
Voltage: 120Vac/1500W
Revolution InstaGLO® 2-Slice High Speed Smart Toaster
Quick Start Guide
User Manual
Postage-Paid Warranty Registration Card
Free ground shipping on all purchases
Ships via Fedex for arrival in 5-7 business days
Available in the United States only
Free returns and exchanges within 30 days of purchase, for any reason
1 year Manufacturer's Warranty (subject to terms of The Warranty)
Way Beyond Breakfast
Expand the versatility of your Revolution Toaster with these accessories

Melt delicious sandwiches and quesadillas in you ...
The Revolution Toastie Press™ allows you to create perfectly toasted sandwiches (aka: "toasties"), quesadillas, melts, and more in your toaster!
Fits in all standard slot toasters
Designed to lock securely and contain drips
Dishwasher safe and easy to clean
This item was previously named Revolution Panini Press

Warming Rack for Revolution InstaGLO® Toasters
Warm up cookies, croissants, baked breads and more.
One of Oprah's Favorite Things for 2022! 
Tap into the power of your toaster to gently warm muffins, rolls, croissants, pizza, cookies, and more.

 InstaGLO®

technology gently warms larger baked goods, leftover pizza or your favorite cookies.
Fits securely on top of your toaster.
Simple to clean and dishwasher safe.
Take A Tour Of The Revolution InstaGLO R180™

Fast
InstaGLO™ Technology delivers better flavor with less waiting or retoasting.

Beautiful
Stainless steel body and large, full color display enhance your countertop.

Fun
Simple interface, touchscreen options, countdown clock and happy finishing chime bring a little bit of joy to toasting.
Toasting, elevated.
Smart, auto-lower-and-lift mechanism adjusts to the height of your selection, so you never have to reach into the toaster with a fork again, even for the small stuff.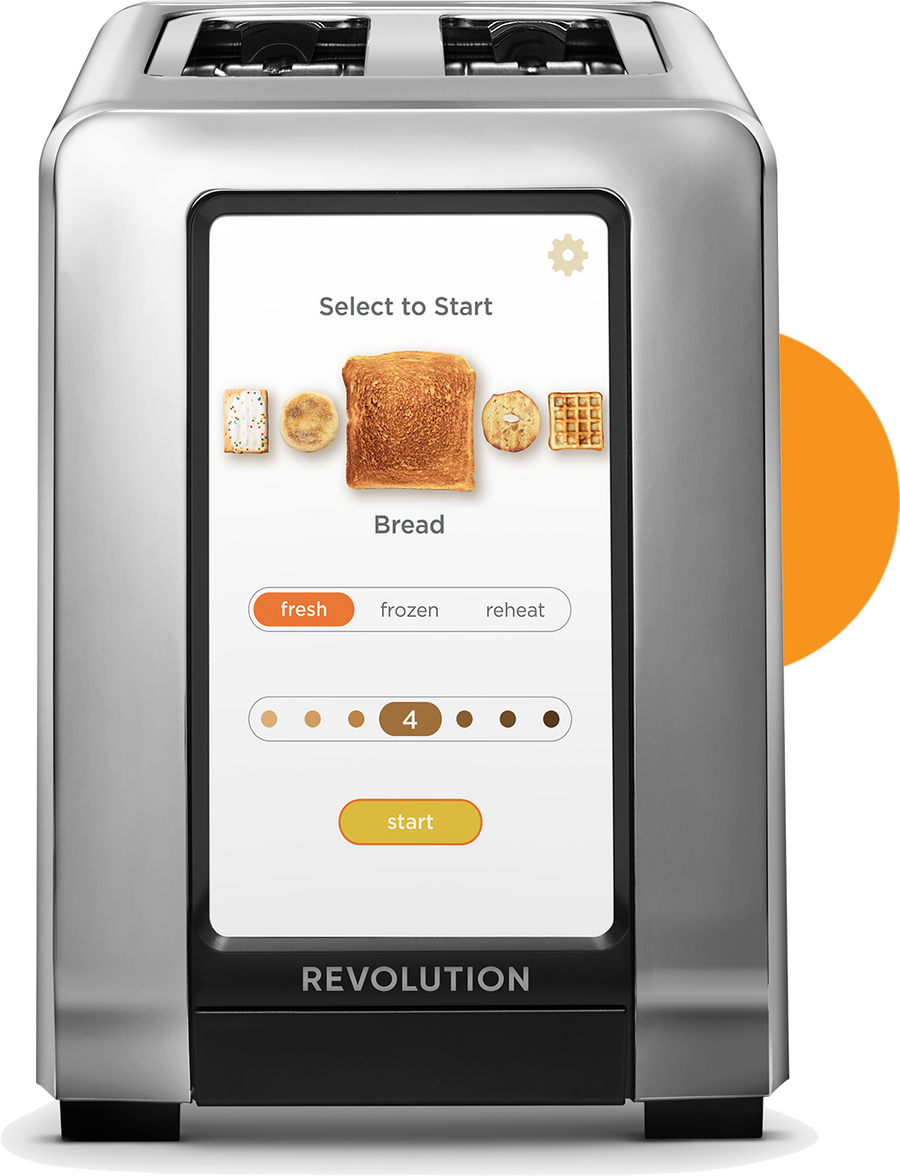 More than a pretty face.
Intelligent algorithms adjust for optimal time, temp and placement of heat (different on the top and bottom of bread) for remarkable taste.




Screen time.
Sleep mode includes choice of digital or analog clock.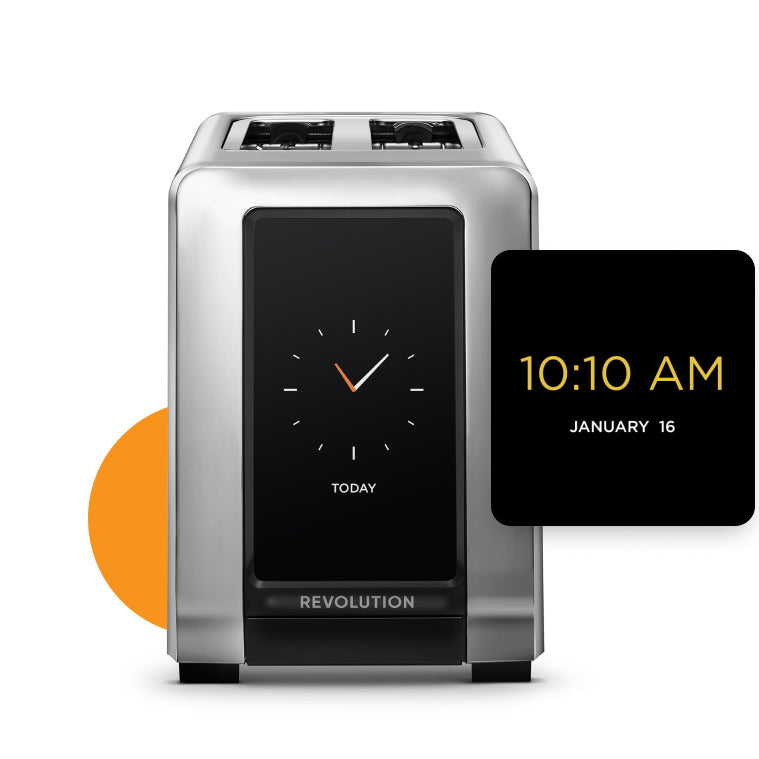 Two-tap unlock ensures no accidental toasting.
Crumb reminder alerts when you when it's time to empty the tray.

UL Certified to the highest standards of safety.
Set it and never forget it.
On-screen countdown clock so your wait time is no longer unknown. A happy finishing chime lets you know your toast is done even when you're not looking.

Why RevCook.com is the best place to buy the Revolution Toaster?

Free shipping and returns

Money back guarantee

Should you need support? Direct access to our toast aficionados who are committed to your absolute satisfaction.