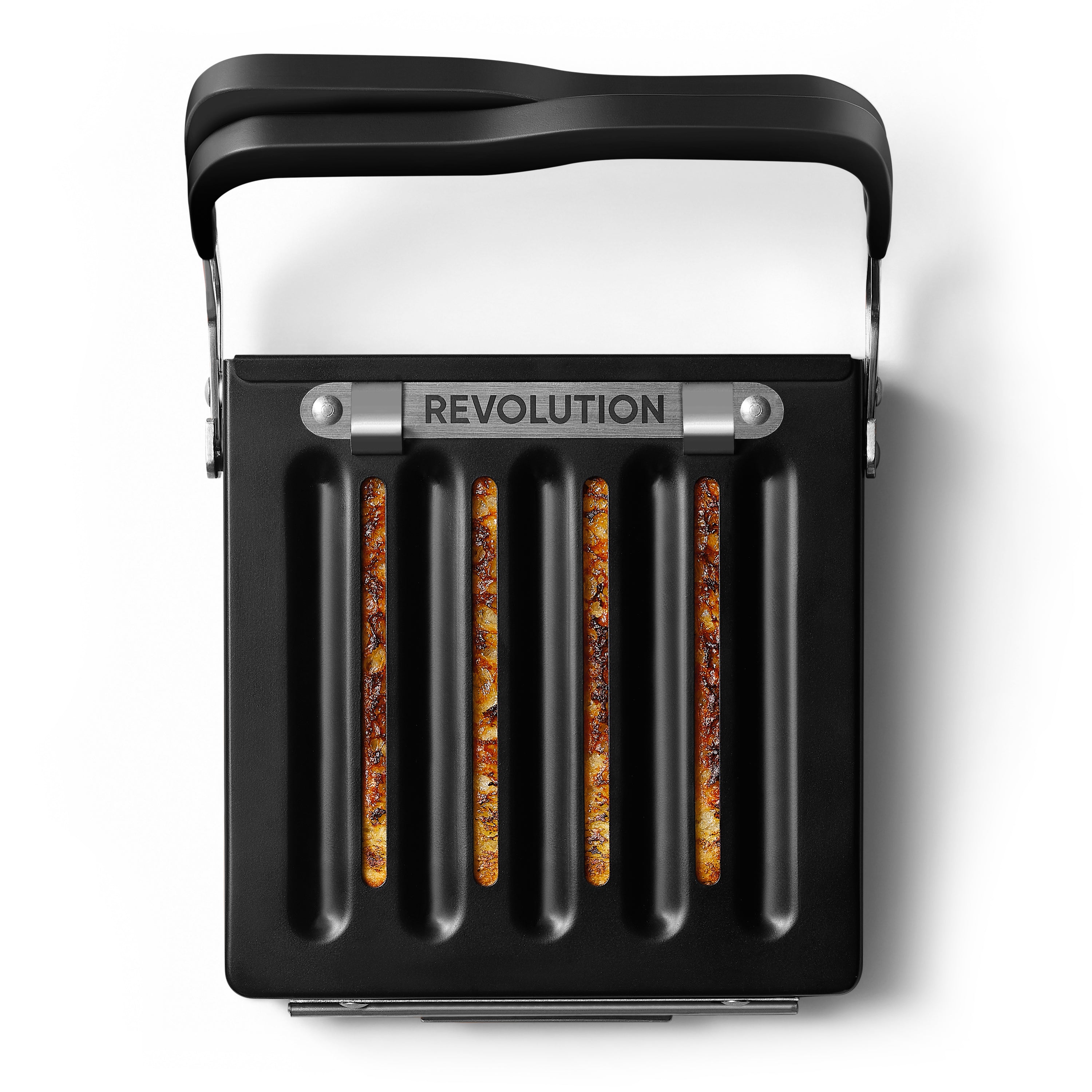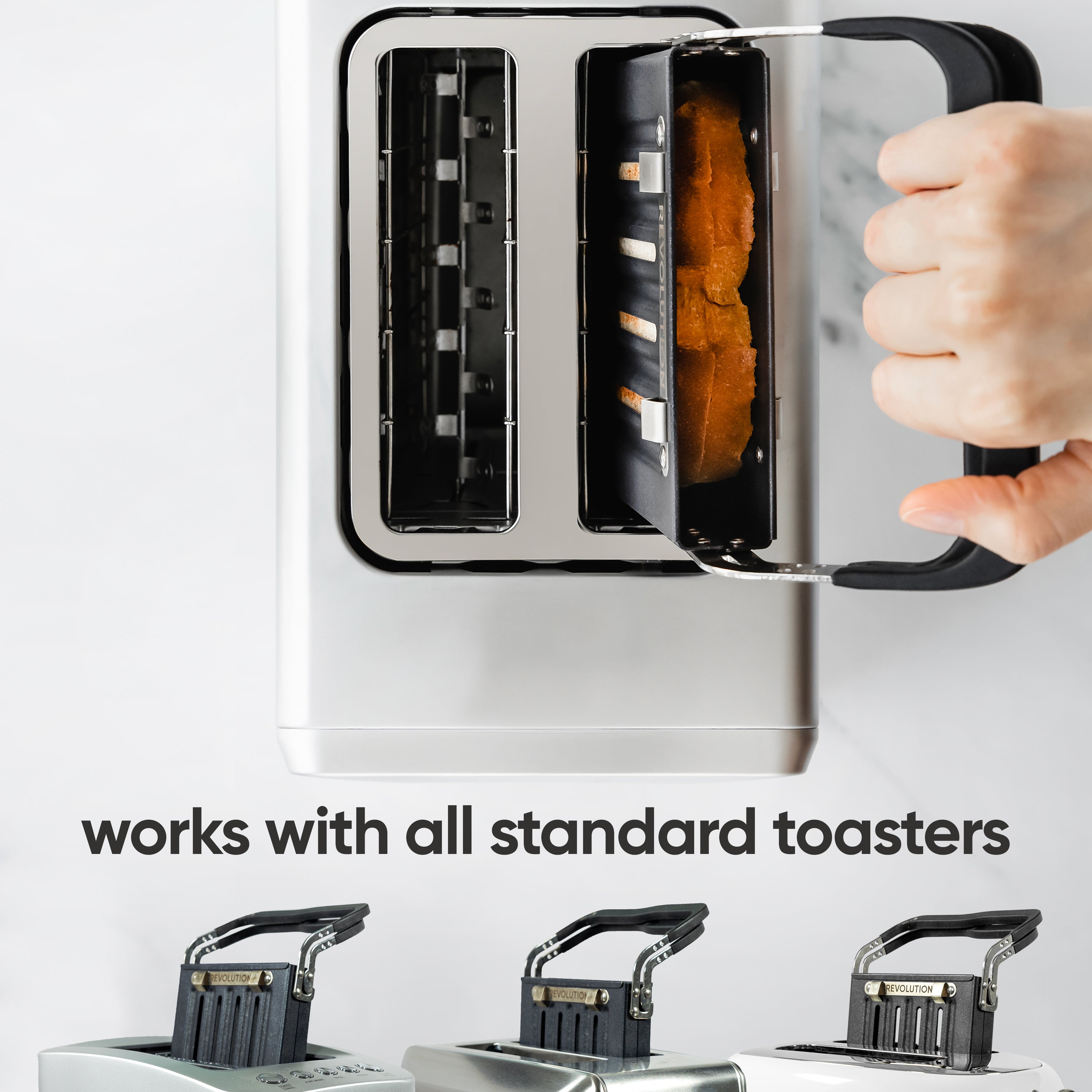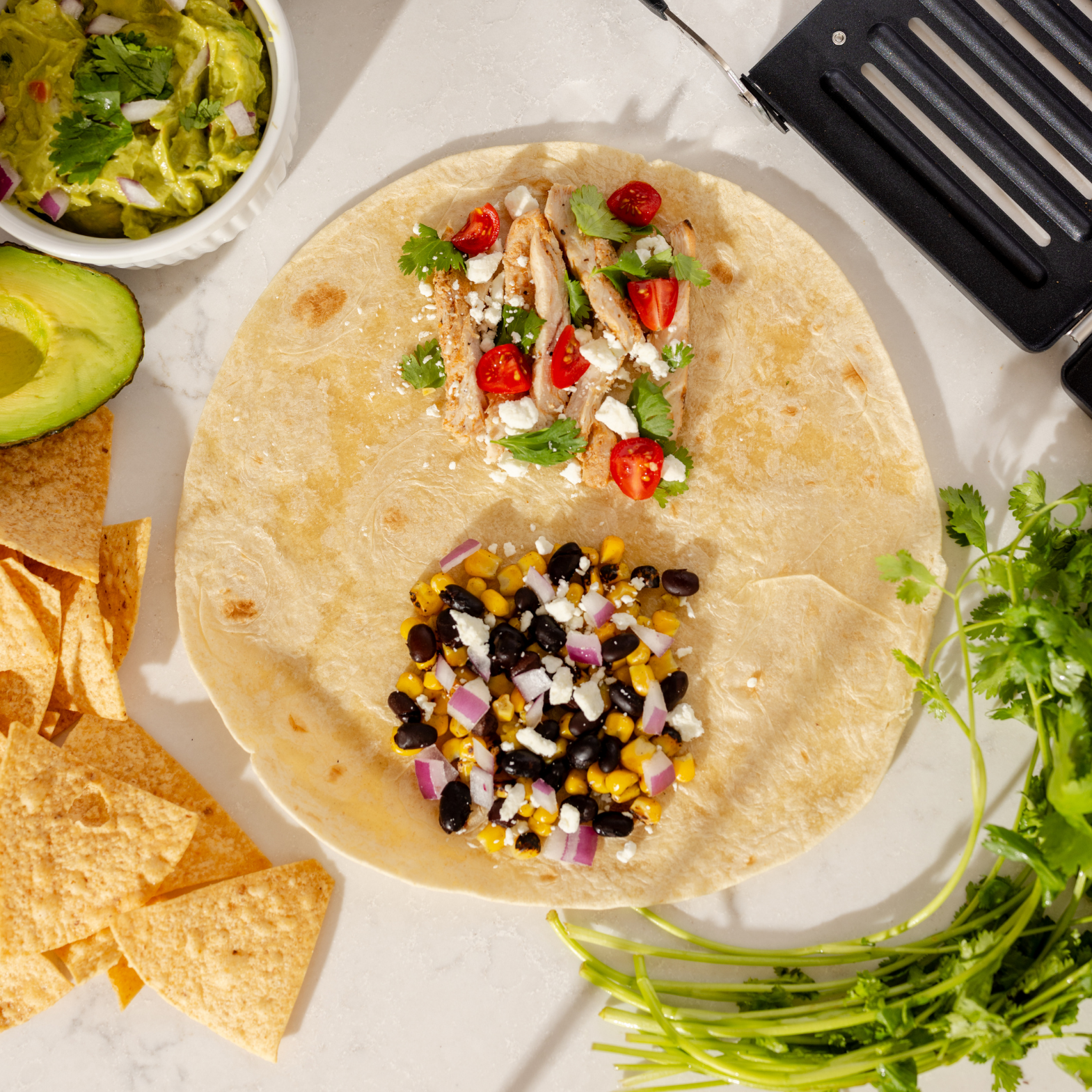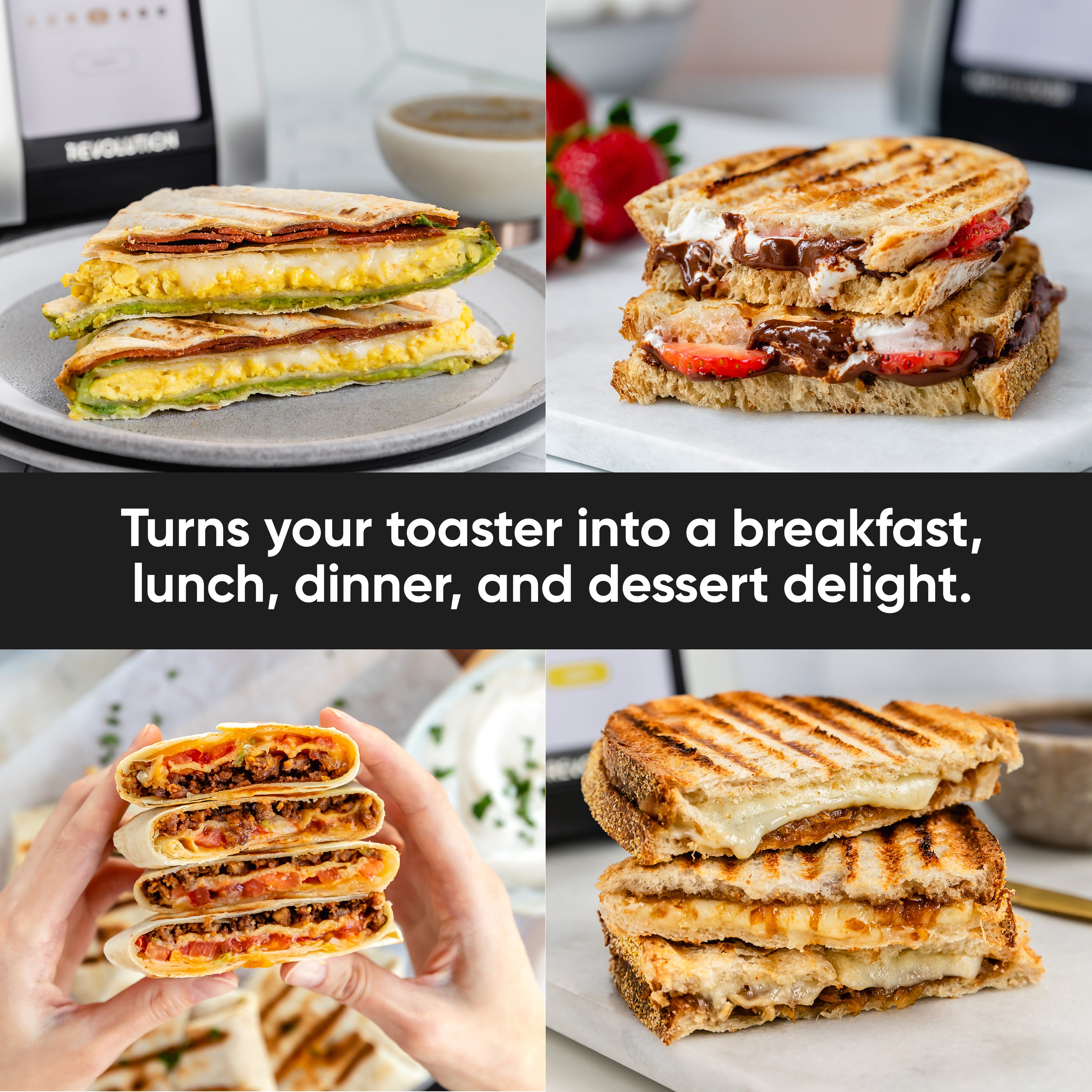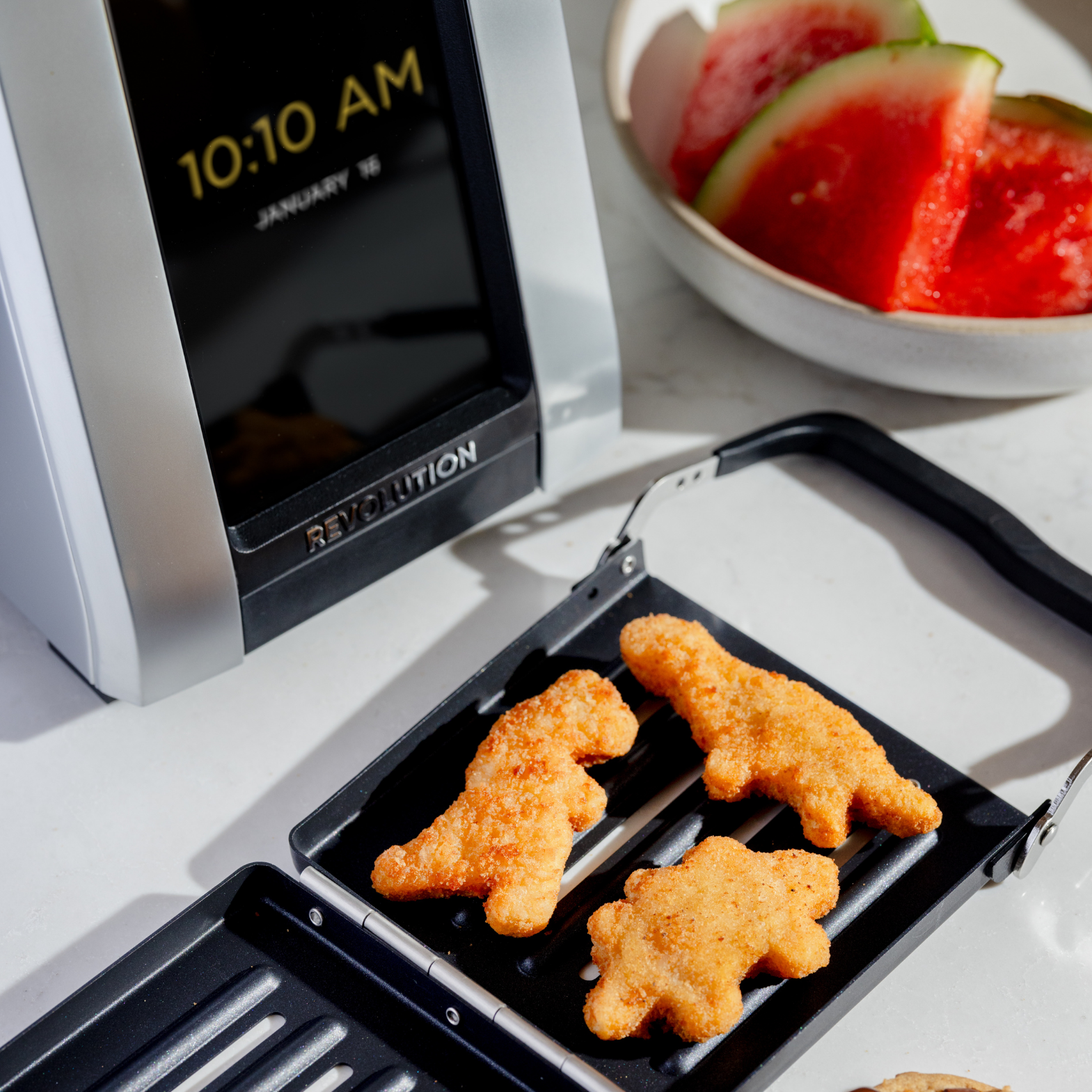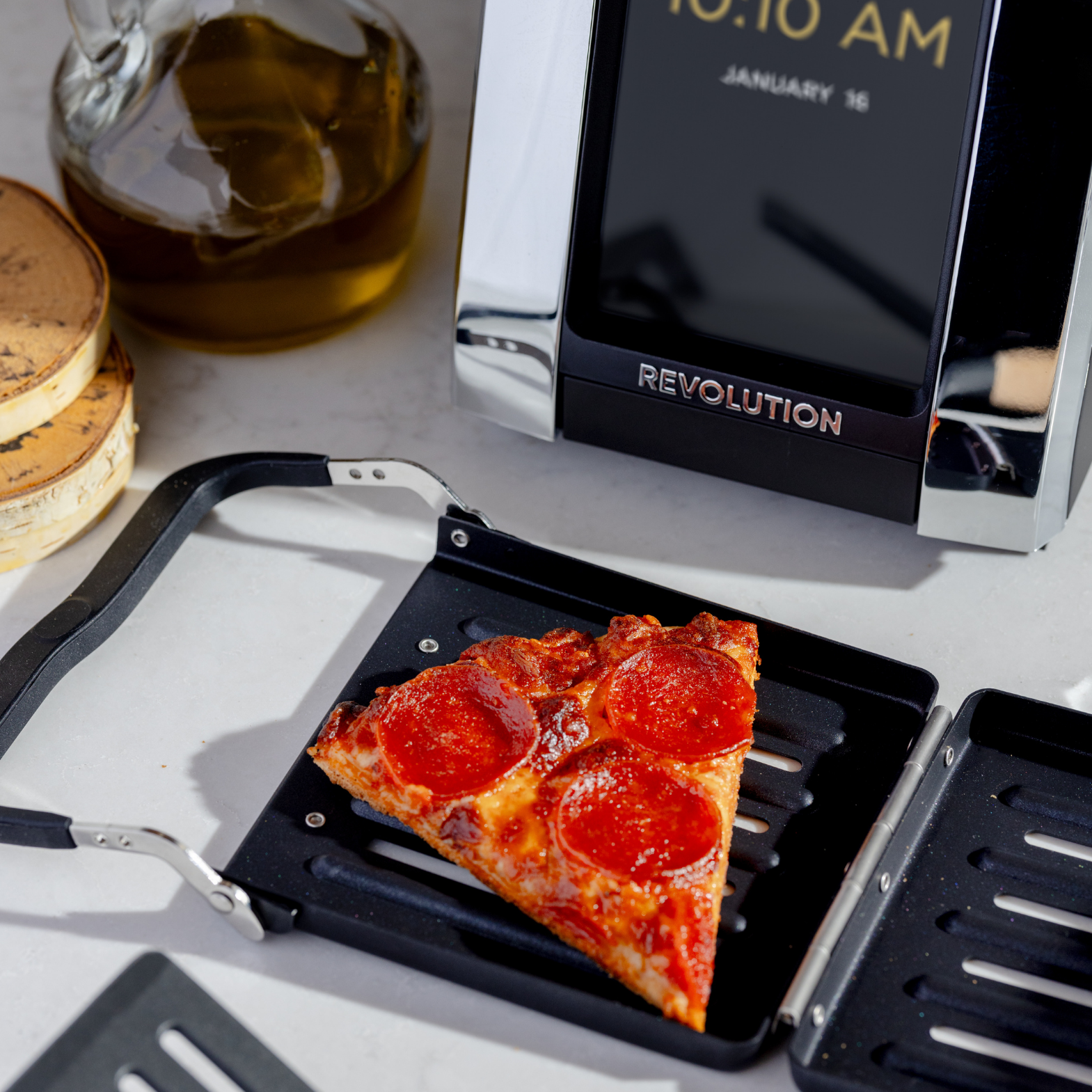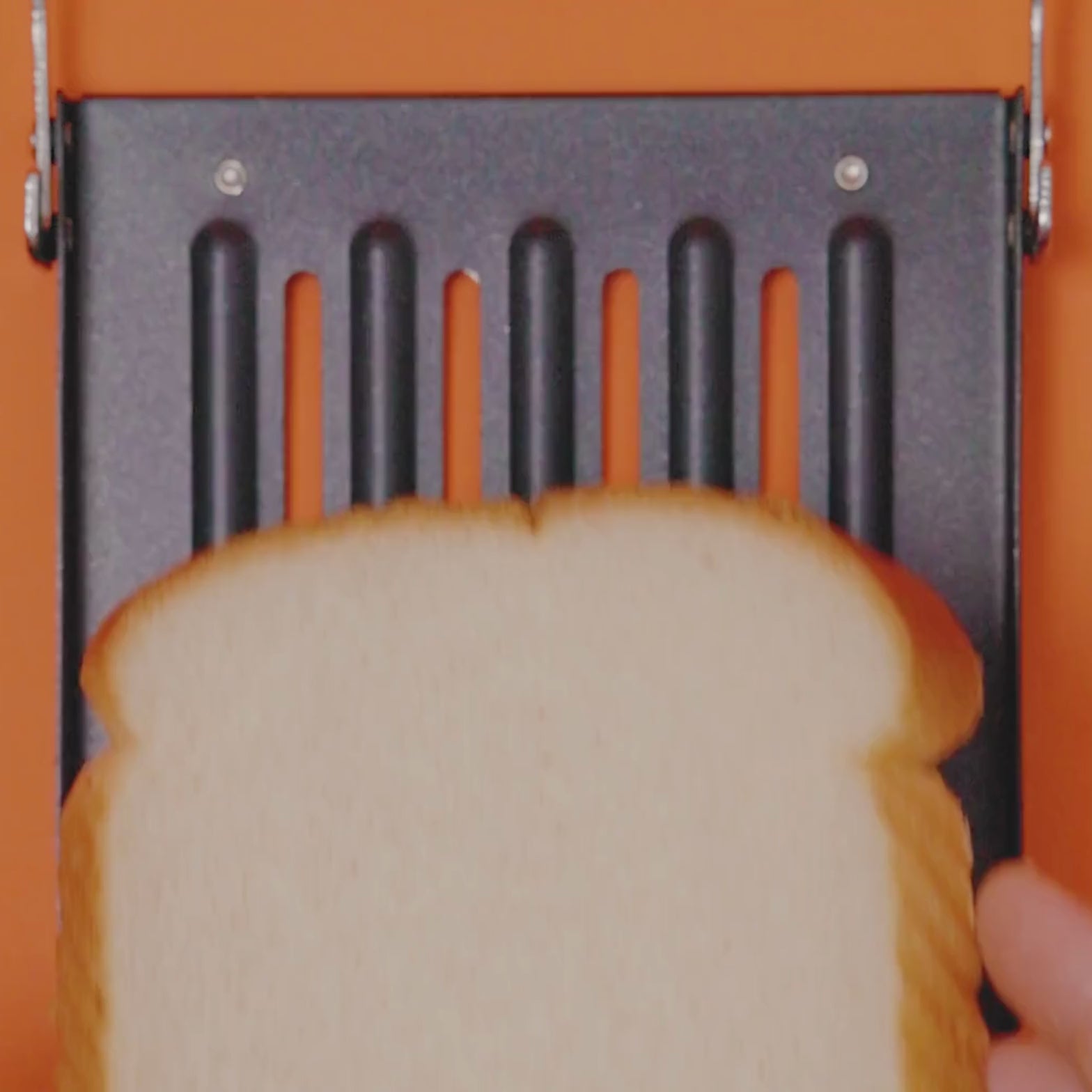 Revolution Toastie Press
This accessory lets you make fast, easy, delicious toasted sandwiches (aka: toasties) without the mess, by unlocking the power of your toaster.
Sale price
$49.95
Regular price
$79.95
(/)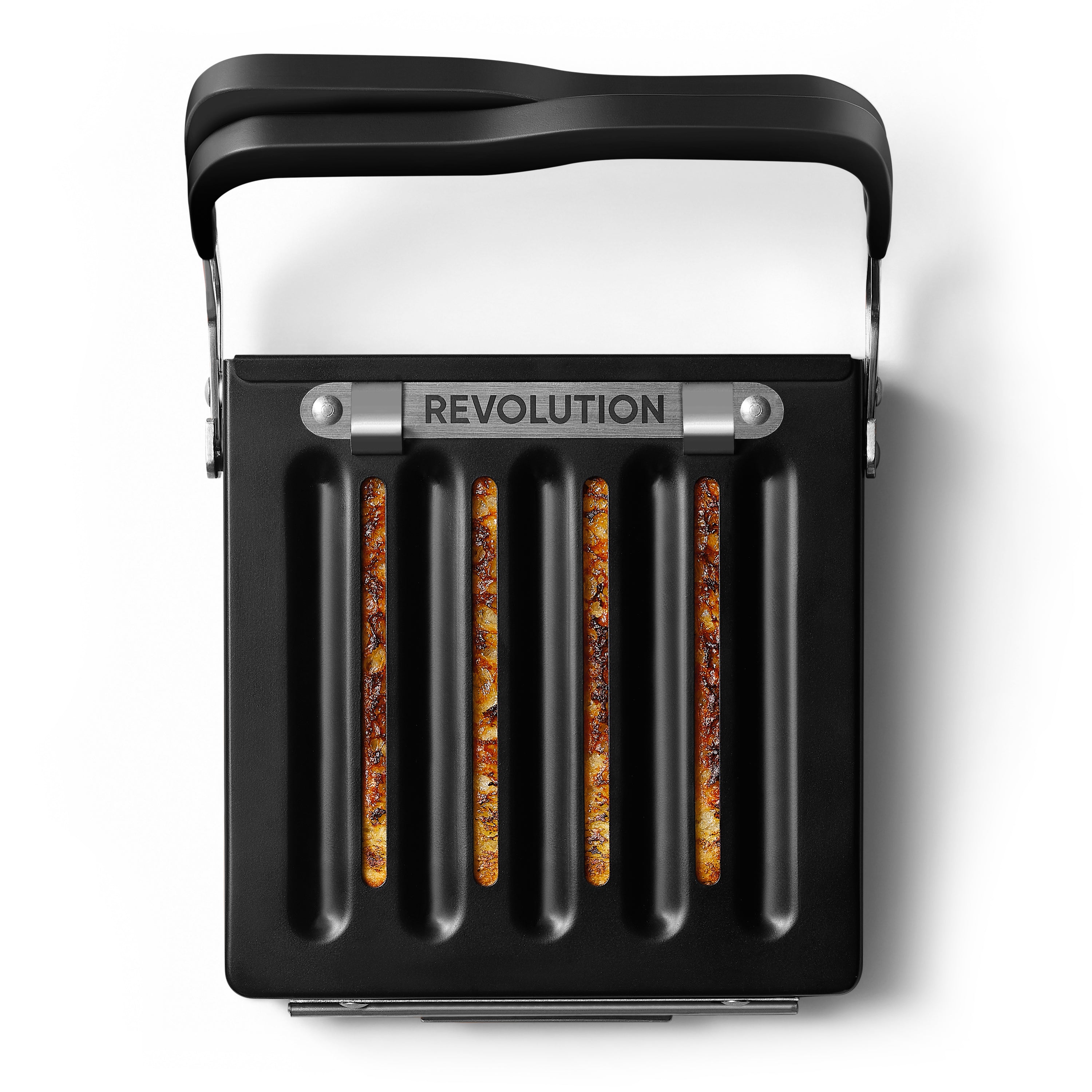 Revolution Toastie Press
Sale price
$49.95
Regular price
$79.95
Choose options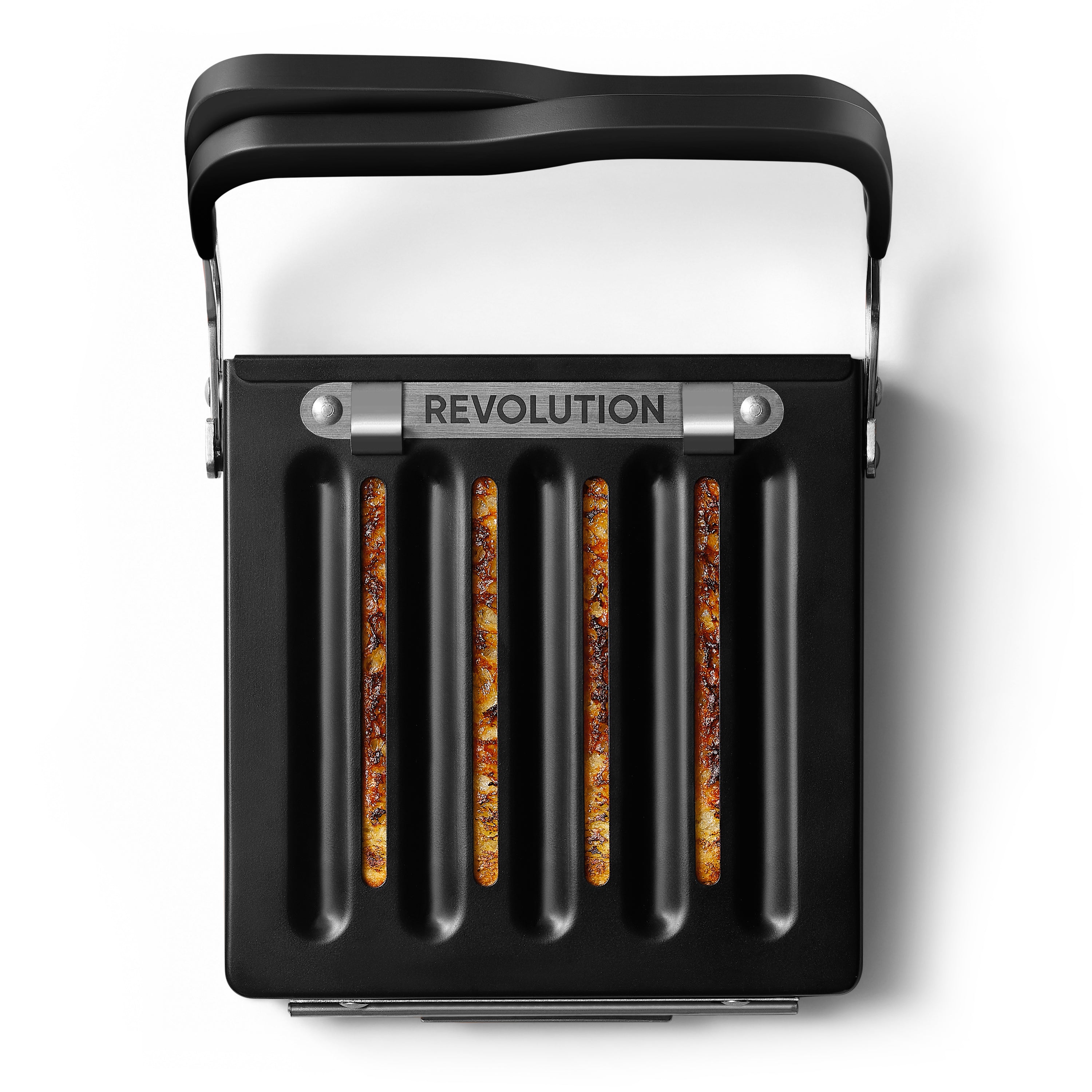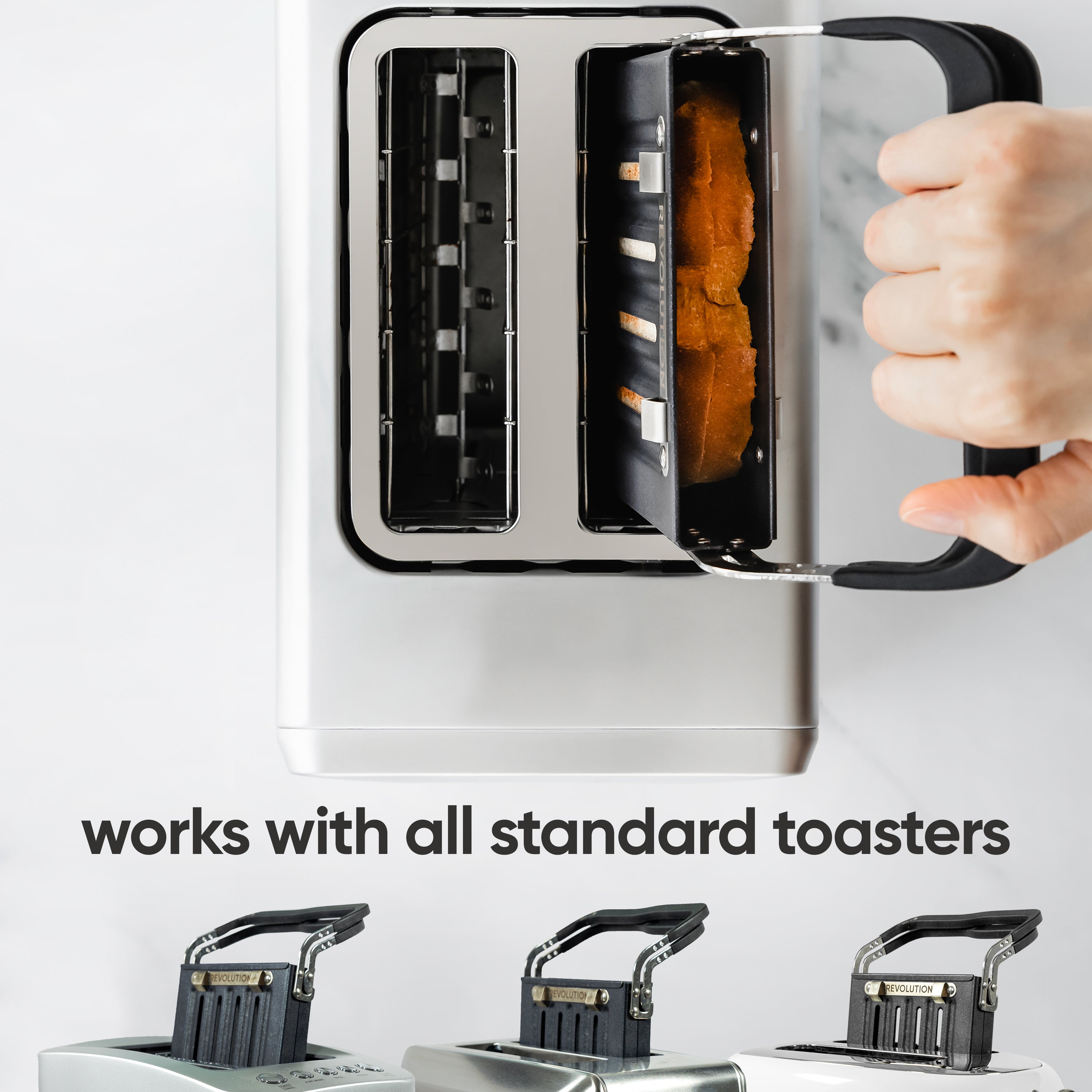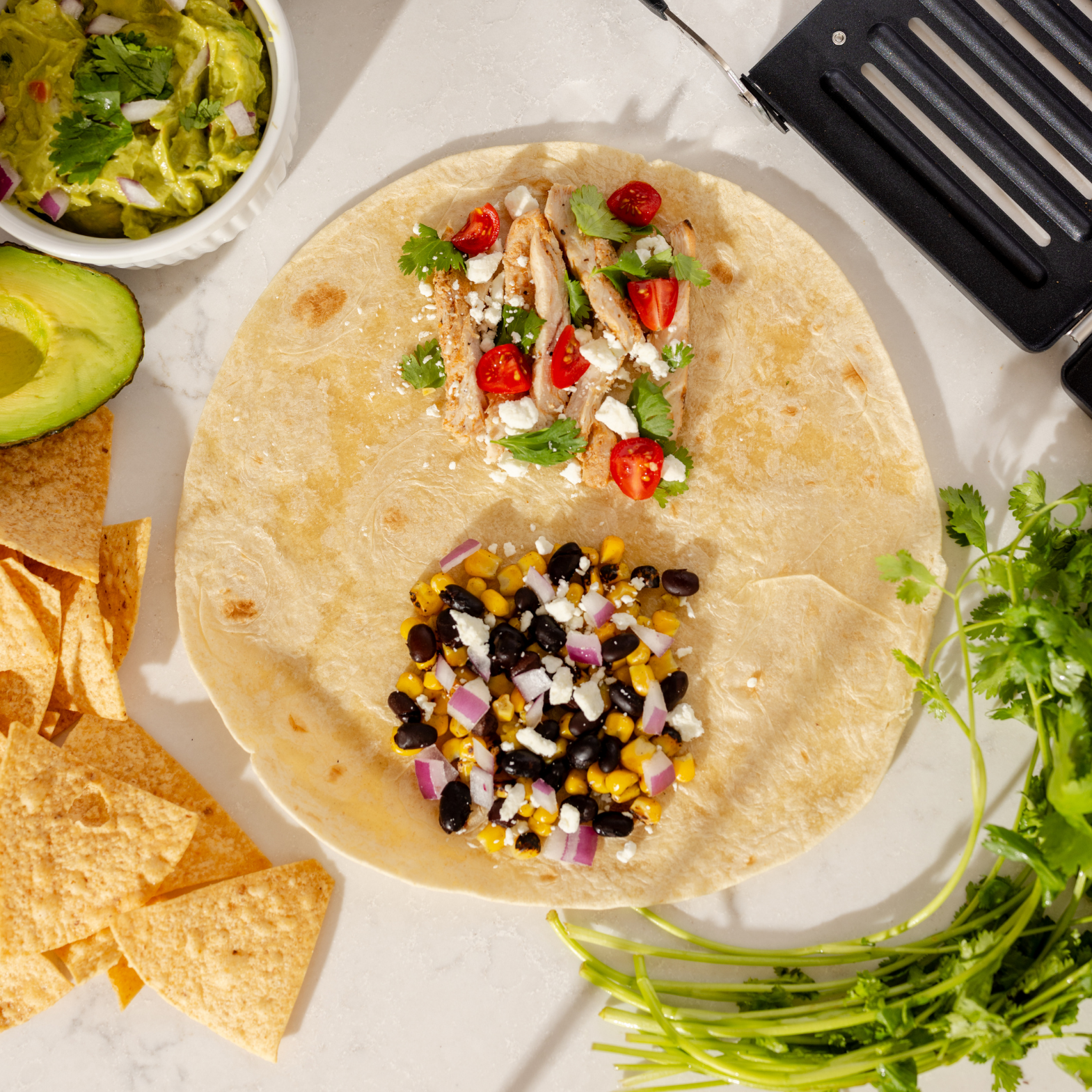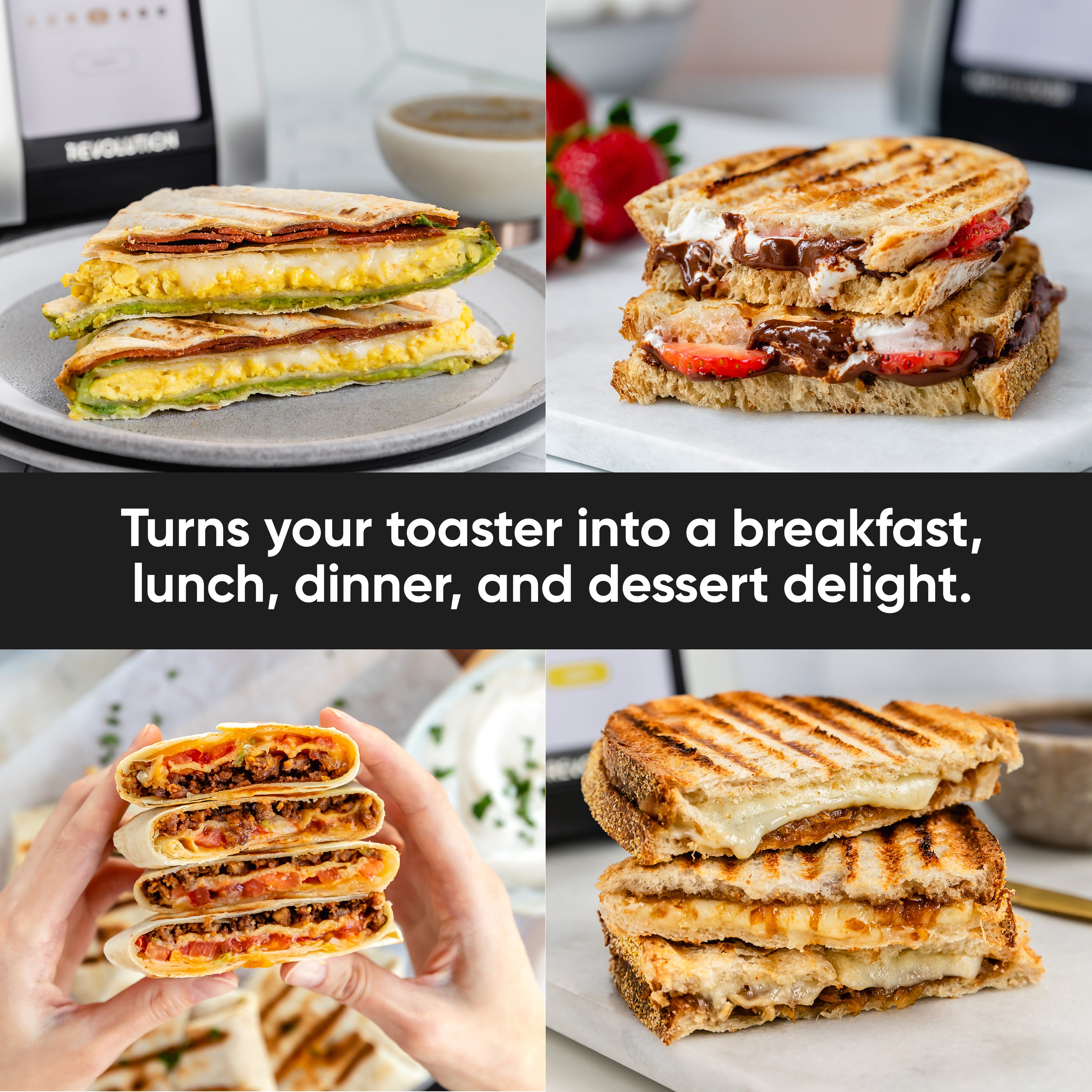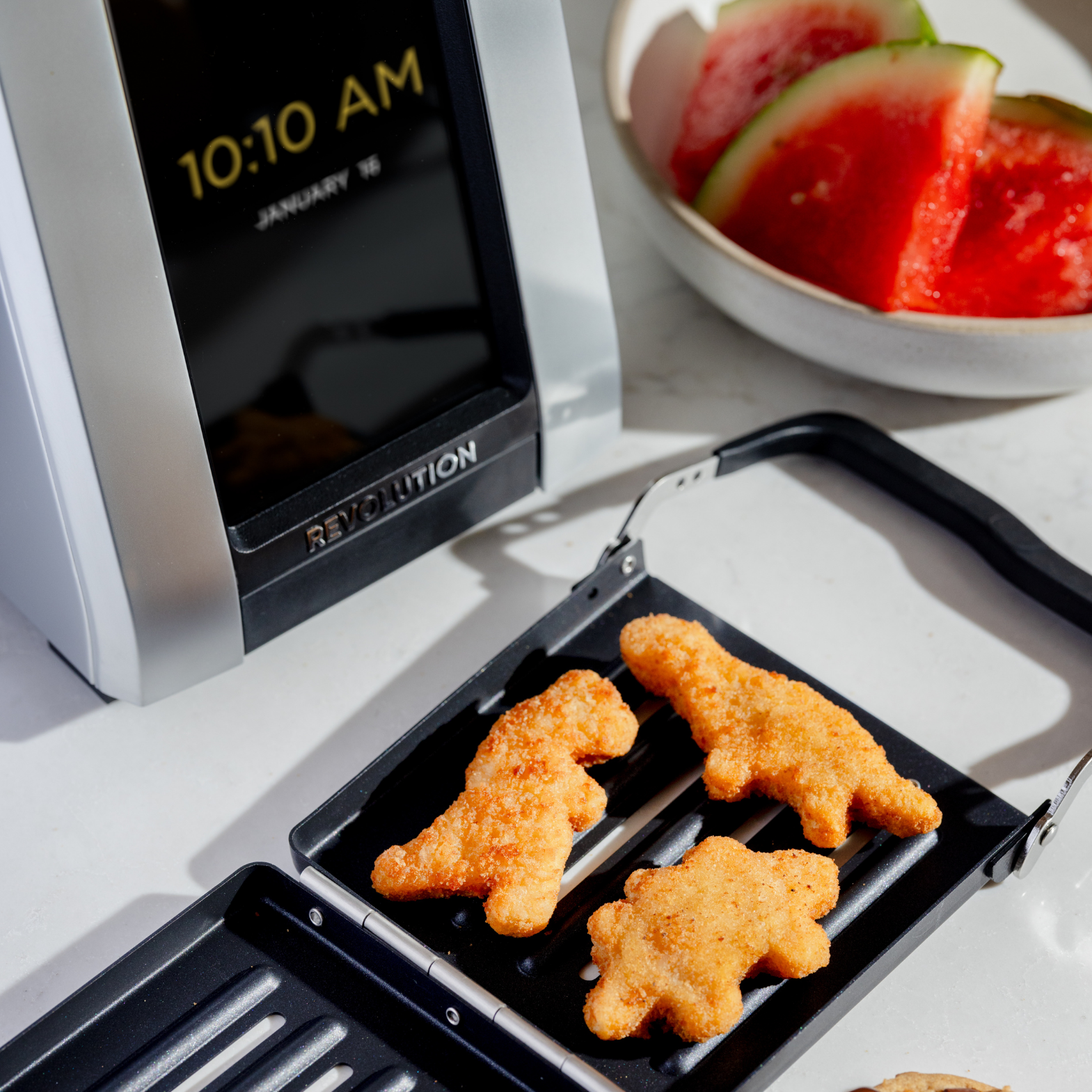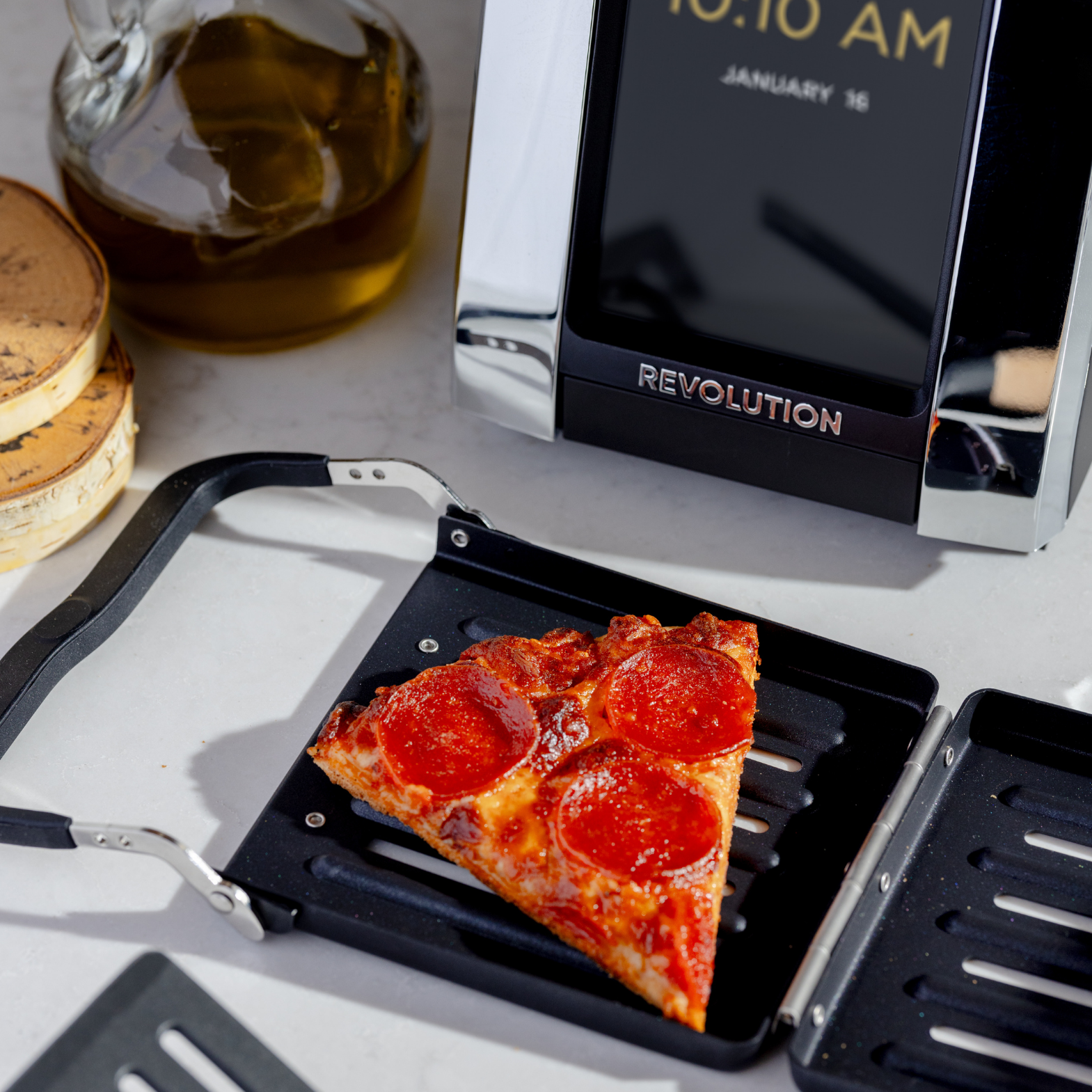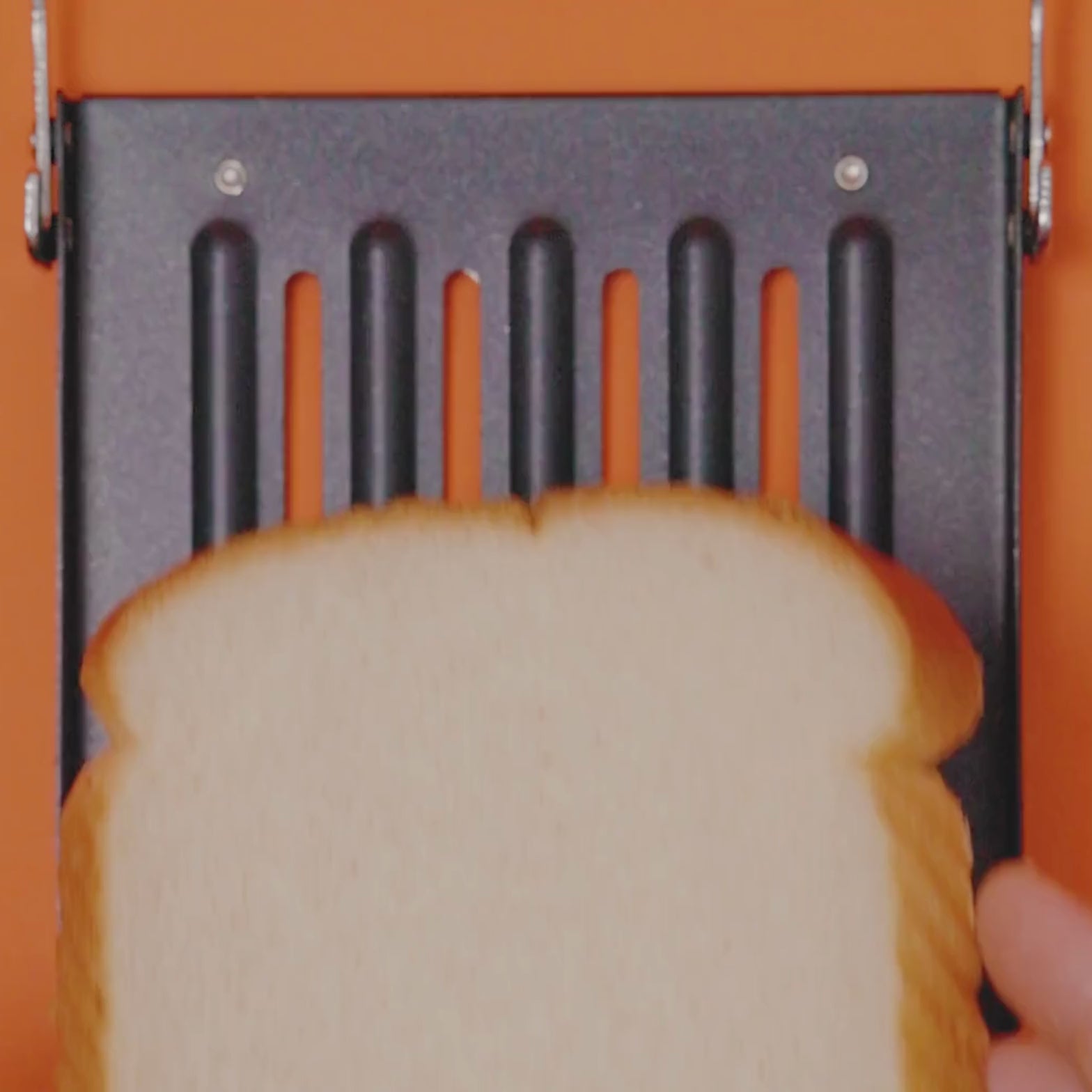 The Revolution Toastie Press™ allows you to create perfectly toasted sandwiches (aka: "toasties"), quesadillas, melts, and more in your toaster!
Fits in all standard slot toasters
Designed to lock securely and contain drips
Dishwasher safe and easy to wipe clean
This item was previously named Revolution Panini Press
Aluminum body with non-stick coating
Perforated grill line pattern
Stainless steel arms with interlocking hinge closure
Angled handles stay cool while toasting
Silicone rubber grips for secure handling
Magnetized contact to "snap" closed
Revolution-branded metal badge
Product Dimensions

Closed: 7-¼ x 3-⅜ x 5-3/16 inches
Open: 15-¼ x 3-⅜ x 5-3/16 inches
Retail box: 14 x 7-⅞ x 3-½ inches
Product Weight: 0.49 lbs / 215 grams
Revolution Toastie Press™
Quick Start Guide with helpful tips & recipes
Sticker pack to show off the toastie life
(Toaster is not included)
Free ground shipping on all purchases
Ships via Fedex for arrival in 5-7 business days
Available in the United States only
Free returns and exchanges within 30 days of purchase, for any reason
1 year Manufacturer's Warranty (subject to terms of The Warranty)
See it in action
Chicken Philly Toastie
@chefmnn
Grown-Up Cheese Toastie
@stephgigliotti28
Mortadella and Pesto Toastie
@quantobastamaine
Croque Rueben Toastie
@sandwichdad
Mexican Chipotle Toastie
@moniquehdza
Buffalo Chicken Toastie
@richardeats
Bo-Nini Toastie
@bothegoattv
Cheddar and Beans Toastie
@mymidlifespices
Drip-free Design
Clamshell construction with pinch-tight seam to keep melty cheese inside the press.
Grills To Perfection
Engineered surface grills the exterior and melts the interior with conductive heat transfer, just like a panini press.
Cleans Up Quick
Non-Stick surface is easily hand-washable and dishwasher safe.
Stores Easily
Fits in a drawer. No more counter and cabinet clutter.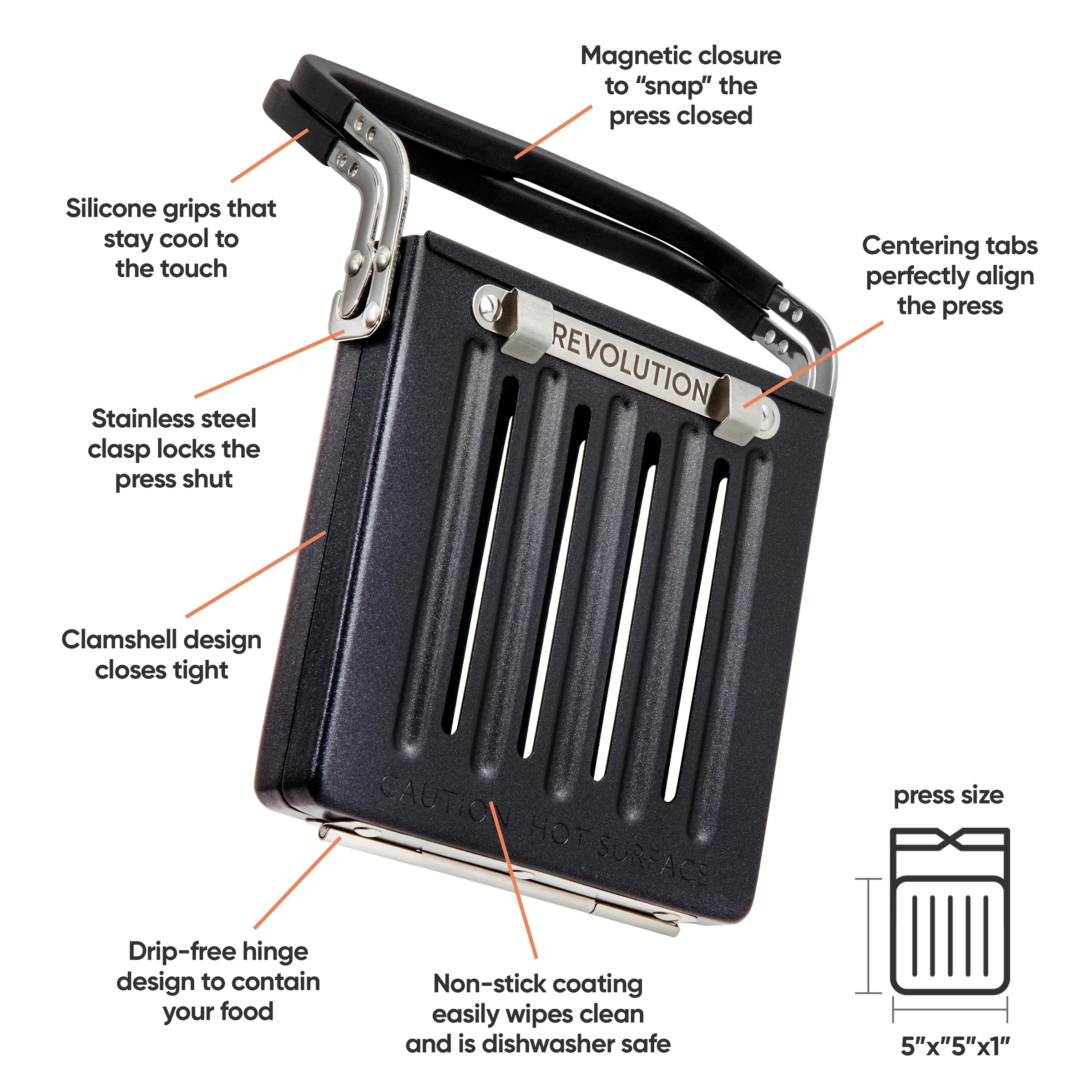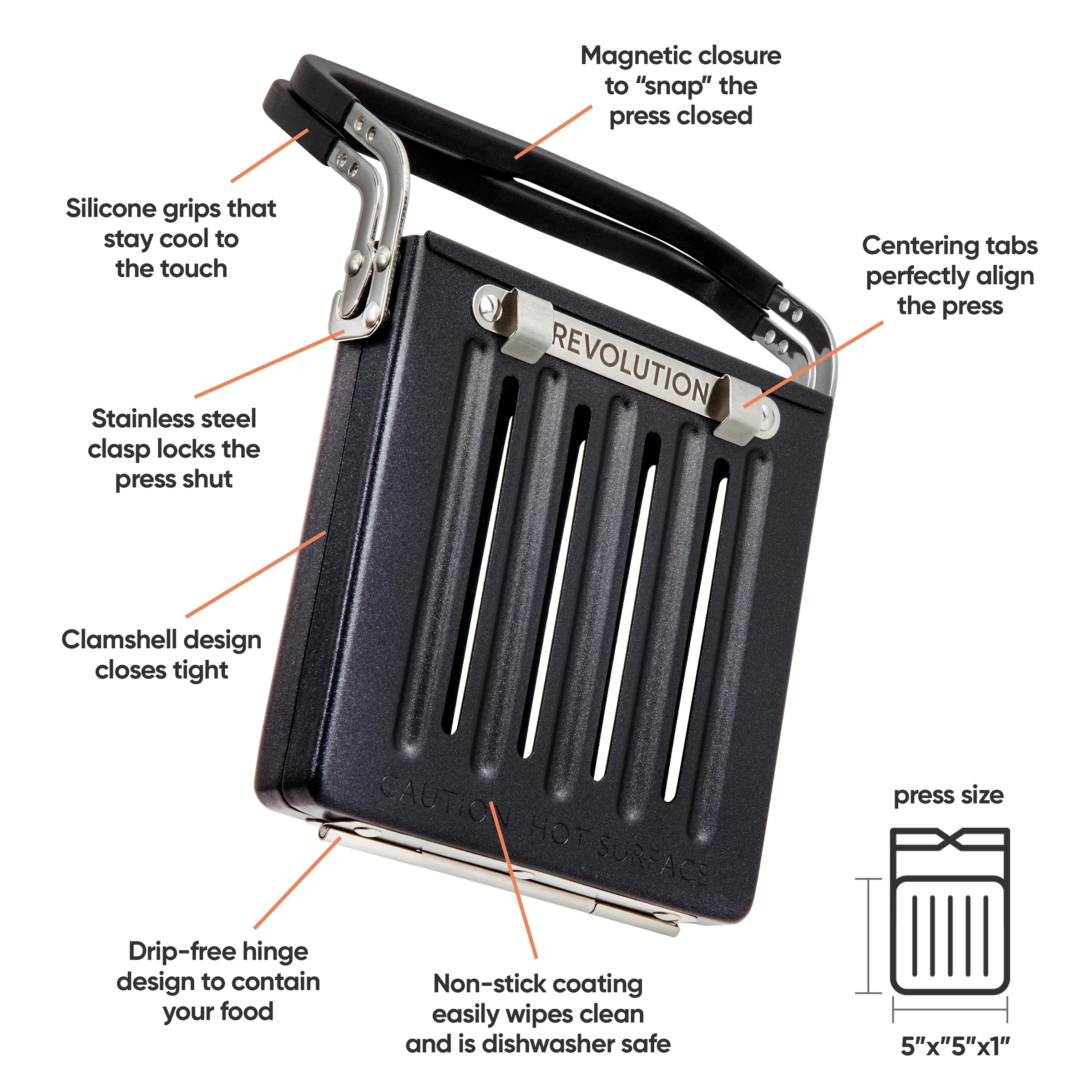 Way Beyond Breakfast
The Revolution Toastie Press™ unlocks the power of your toaster to create endless toastie delights for breakfast, lunch, dinner or snacks. Thoughtfully designed to be safe, fast, easy, and small enough to store in a drawer. Gone are the days of lugging out a clunky griddle, countertop press or frying pan and creating a mess just to sizzle up your favorite melt. Get ready to create amazing sandwiches, quesadillas and wraps that are crispy on the outside, warm and melty on the inside, now faster and easier than ever before. Fits in all standard-slot-size toasters!
How to use the Toastie Press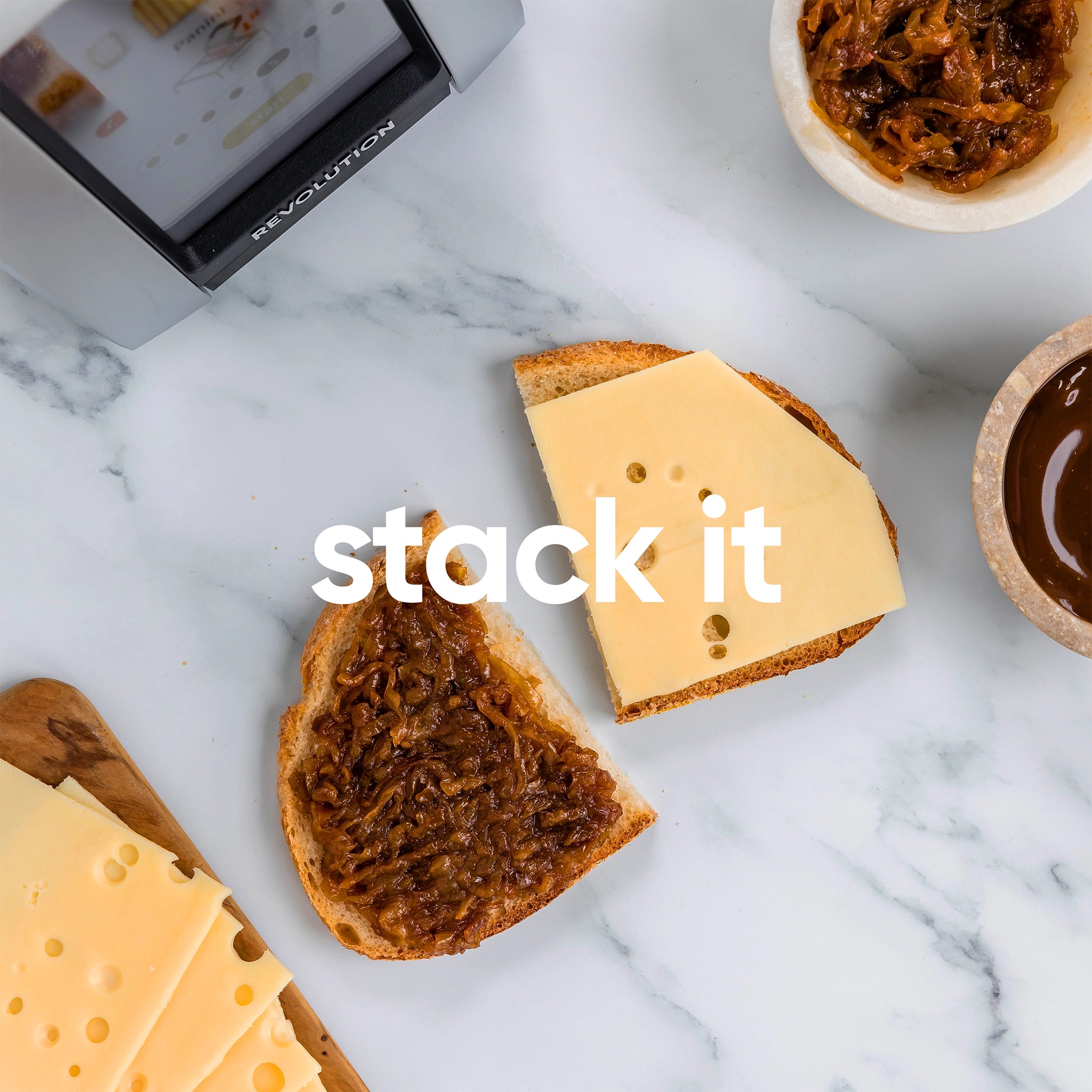 Stack it.
Place your sandwich, quesadilla or wrap in the Revolution Toastie Press. Close the press with the interlocking steel hinges. Then place into the right-side slot of your toaster.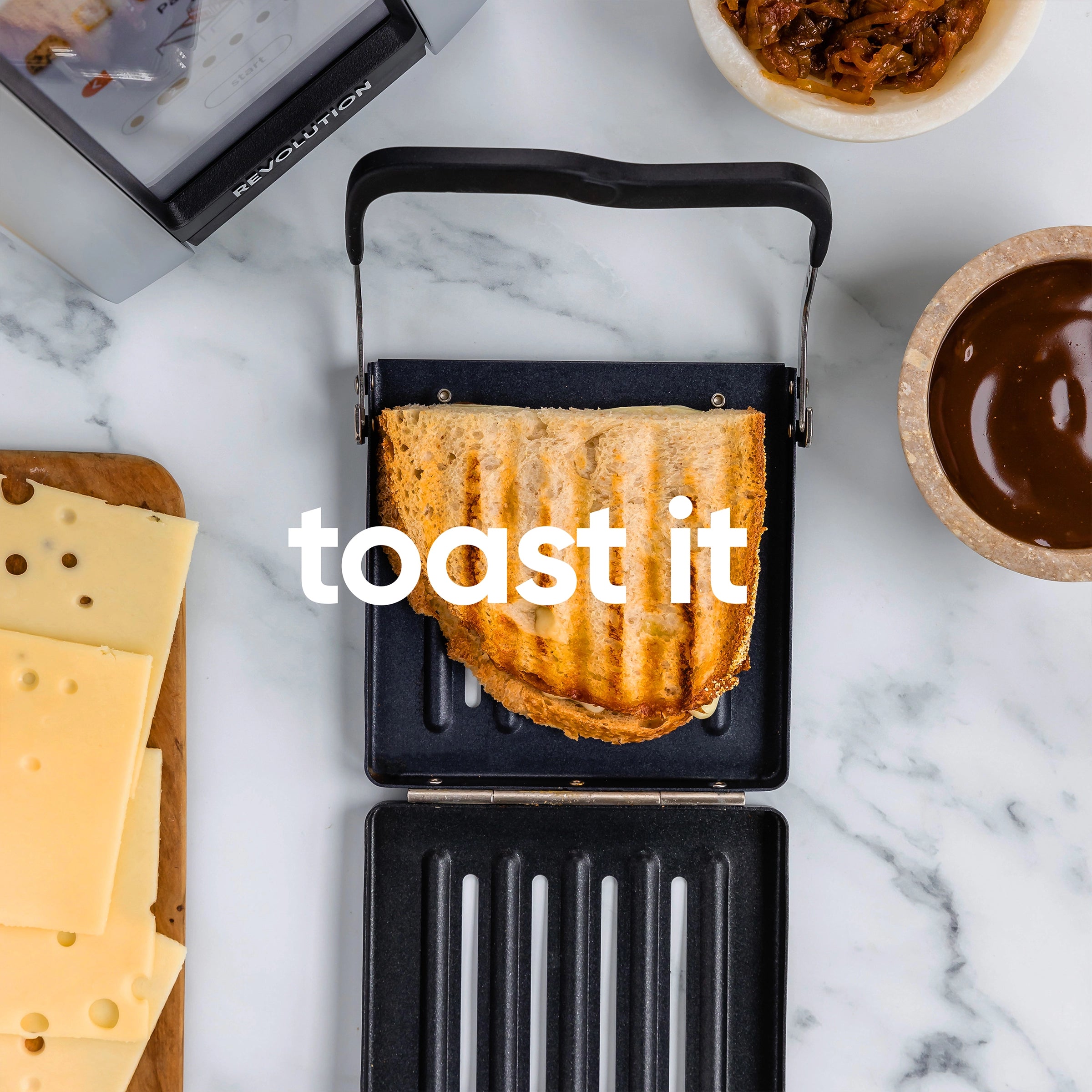 Toast it.
In a Revolution Toaster, select Panini Mode and your desired level of toastiness. In other toasters, select preferred setting (we recommend a higher level, and may require two toastings) to crisp the outside and warm the inside of your sandwich.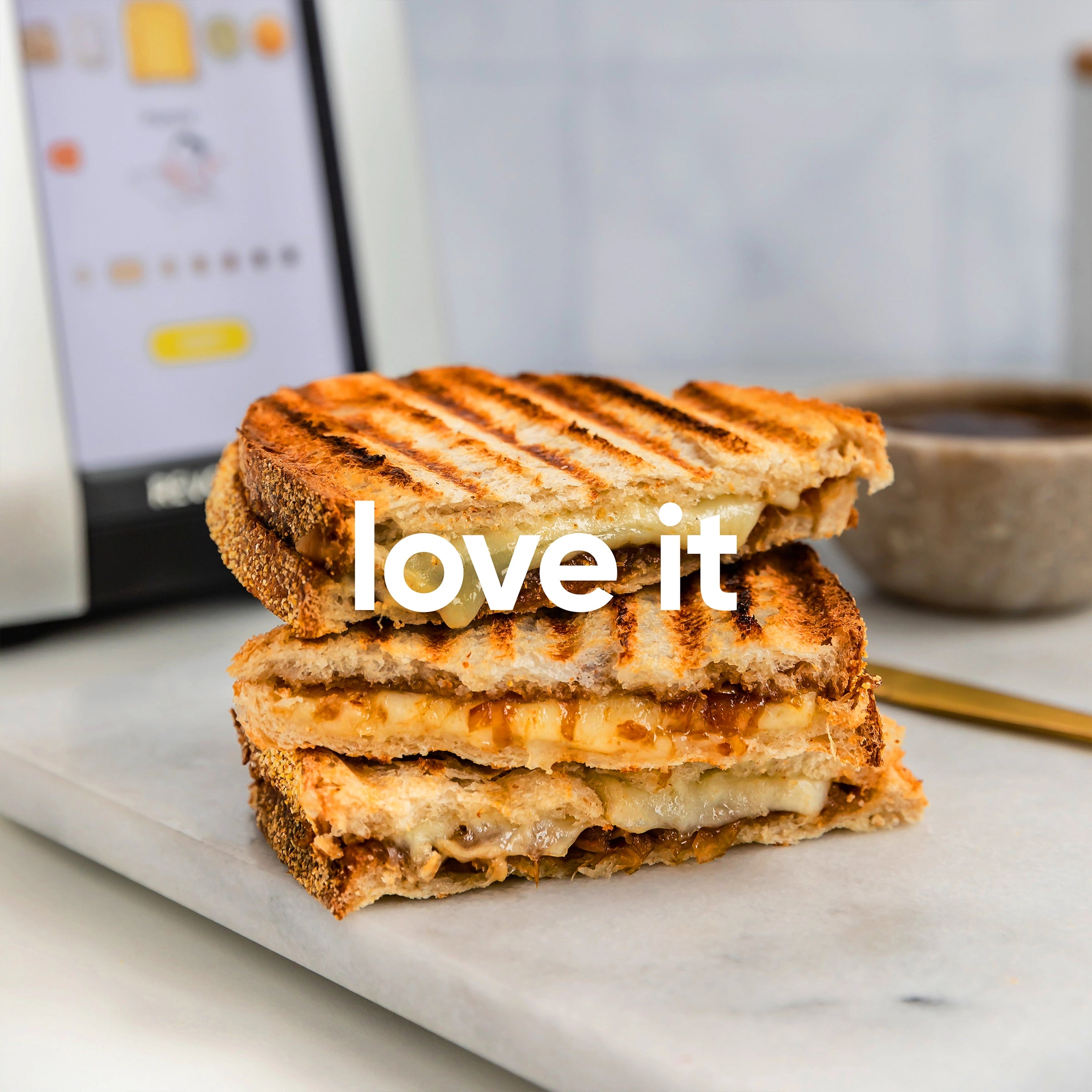 Love it.
When finished, carefully remove Toastie Press from the toaster, open it and slide the sandwich onto your plate with fork or spatula. Set Toastie Press aside and allow time to cool. Enjoy the most delicious, crispy melts and never think about a toaster the same way again.
Got Questions? We Have Answers
Yes! For best results, this accessory is recommended for use with Revolution InstaGLO® Toasters. However, it works great with most toasters but may require additional toasting time. As always, never leave your toaster unattended and cancel the toasting cycle at any time if needed.
The Revolution Toastie Press is designed to fit in any toaster with a standard size slot. The Toastie Press measures 5" wide by 1" deep. Measure your toaster to ensure the slot size is at least 5.1" x 1.1" with a tape measure. We recommend unplugging your toaster before measuring.
If you have a toaster with an automatic lift and lower, we recommend only using 1 Revolution Toastie Press at a time. The weight of two Toastie Presses plus the sandwich ingredients inside may be too heavy for the lift motor. If you have a lever toaster, using two Toastie Presses may not be a problem. In all cases, you should should insert Toastie Presses gently and never push down or force a Toastie Press into place.
The Revolution Toastie Press is easy to clean. You can simply rinse and wipe it clean with a cloth or sponge, plus soap and water, or place it in the dishwasher on the top rack. The Revolution Toastie Press has a non-stick coating, so we recommend avoiding scraping, or using harsh scrub pads. Just a soft cloth or sponge should do the trick!
Get creative! You can make anything from classic savory grilled cheese to a sweet melty dessert toastie! Do keep in mind not to add oils or items with high moisture that could affect your creation. For inspiration, check out some of our favorite recipes here.
The Revolution Toastie Press was created with drips in mind! The clam shell closure is designed to contain drips to keep your toaster nice and clean.